On December 21, 2022, Vietnam Business Research Joint Stock Company in collaboration with Investment Newspaper held a ceremony to announce Top 500 Top Employers in Vietnam and Top 10 Best Workplaces in Vietnam 2022. At that time, CC1 was honored to be honored in the Ranking of Top 500 Employers in Vietnam and Top 10 Best Places to Work in Vietnam in the Construction Industry in 2022.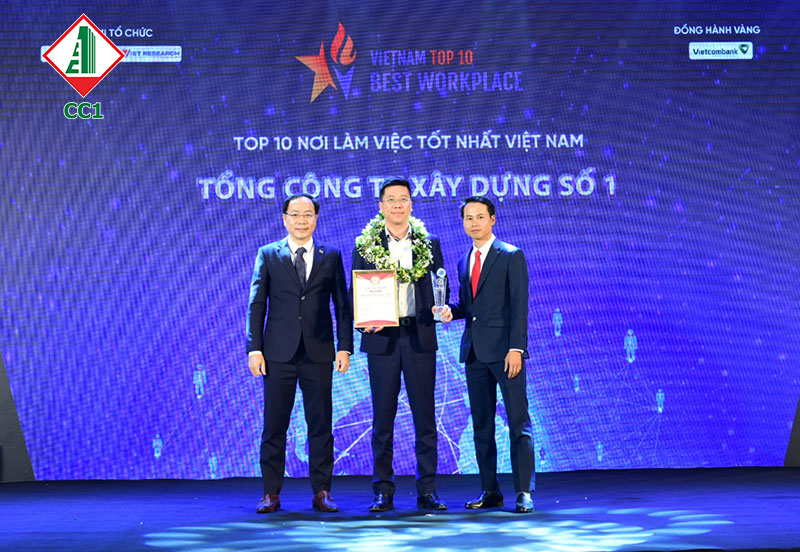 The businesses honored in this event are those with the best achievements in creating jobs, treating employees, creating a sustainable working environment and having good and stable business results. determined.
Over the past 43 years, CC1 has been known as one of the leading investment and construction enterprises in Vietnam in the fields of industrial, energy, civil, transport and technical infrastructure.
In recent times, CC1 has been participating in the implementation of many key projects of great value such as Binh Duong Provincial General Hospital, Tien Giang Provincial General Hospital, Tra Vinh Provincial General Hospital, Factory. Long Son Refinery and Petrochemicals, Van Phong 1 BOT Thermal Power Plant, Quang Trach 1 Thermal Power Plant, Package 4 – Highway 5 Upgrade Project in the Kingdom of Cambodia,...
Also within the framework of the event, Mr. Le Bao Anh - General Director of CC1 shared: "The construction and installation activities of the enterprise do not depend on the activities of real estate companies, so despite the time of the real estate market. In the past, CC1 suffered from a shock in terms of policy and liquidity, but CC1 was not affected much to lead to layoffs, but on the contrary, CC1 has continued to recruit workers in the past time."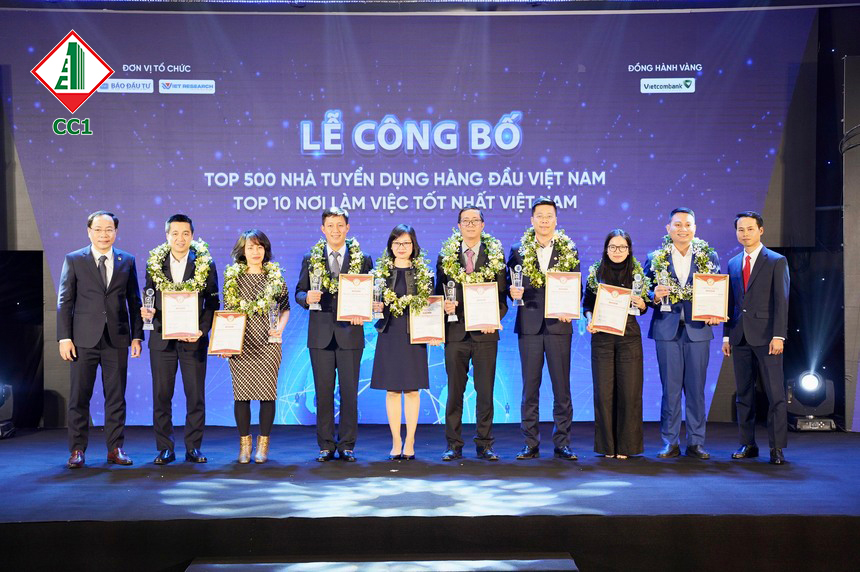 It can be seen that when the private economy faces difficulties due to negative external influences due to increased interest rate pressure, public investment will continue to be a bright spot, a push to pull all related industries and the economy. economic growth. With the experience of successfully implementing many public investment projects, CC1 is expected to continue to be the leading prestigious contractor in Vietnam to implement public investment projects, especially traffic projects.
Not only providing job opportunities for many employees, CC1 also ensures the salary, benefits, and training regimes, while continuously improving the quality of the working environment for employees.
CC1's honor once again proves the company's impressive achievements over the past 4 decades, becoming an attractive workplace for local talents and a reliable partner in the process of changing the world. urban landscape of the country.

Related Articles:
1. Investment Newspaper
https://amp.baodautu.vn/cong-bo-top-500-nha-tuyen-dung-hang-dau-viet-nam-2022-va-top-10-noi-lam-viec-tot-nhat-viet-nam-2022-d180697.html
2. Industry and Trade Newspaper
https://congthuong.vn/cong-bo-top-500-nha-tuyen-dung-hang-dau-va-10-noi-lam-viec-tot-nhat-viet-nam-2022-231799.html
3. Stock news
https://www.tinnhanhchungkhoan.vn/ceo-le-bao-anh-cc1-khong-bi-anh-huong-nhieu-boi-cu-soc-tren-thi-truong-bat-dong-san-post312338.html
4. Investing in securities
https://www.tinnhanhchungkhoan.vn/vinh-danh-top-10-noi-lam-viec-tot-nhat-viet-nam-2022-post312285.html